Crash Protection for Your Businesses and Outdoor Spaces in the Midwest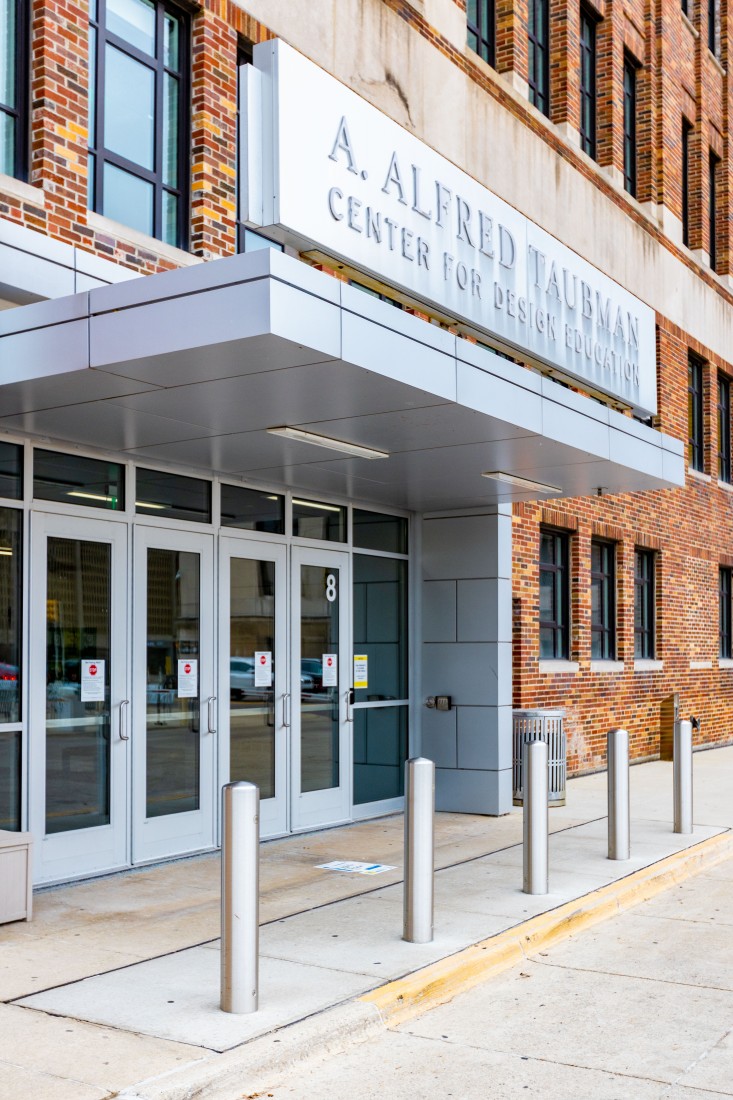 Keep Cars from Crashing into Your Building with
Steel Bollards
Did you know... There are over 20,000 vehicle-into-building crashes annually, 3,600 injuries per year, and nearly 500 deaths.
To protect your building or outdoor space against becoming a statistic like this, SP Consulting offers installation of ASTM F3016 crash-tested safety bollards, as well as crash-tested fencing that is designed to stop a 5,000 lb vehicle. This bollard is made of a high-strength steel core that absorbs impact energy, and a synthetic rubber damper that attenuates shock. These bollards can be fitted with different cover options, from a HDPE plastic shell to a marine-grade stainless cover for life-long corrosion resistance. With endless cover options, your business does not have to sacrifice design for safety.
In simpler terms, we give business owners peace of mind that their customers' and employees' safety is assured by installing crash protection wherever it is needed. Whether it be storefronts, playscapes, or outdoor seating, any area can be protected.
Call SP Consulting for A Site Assessment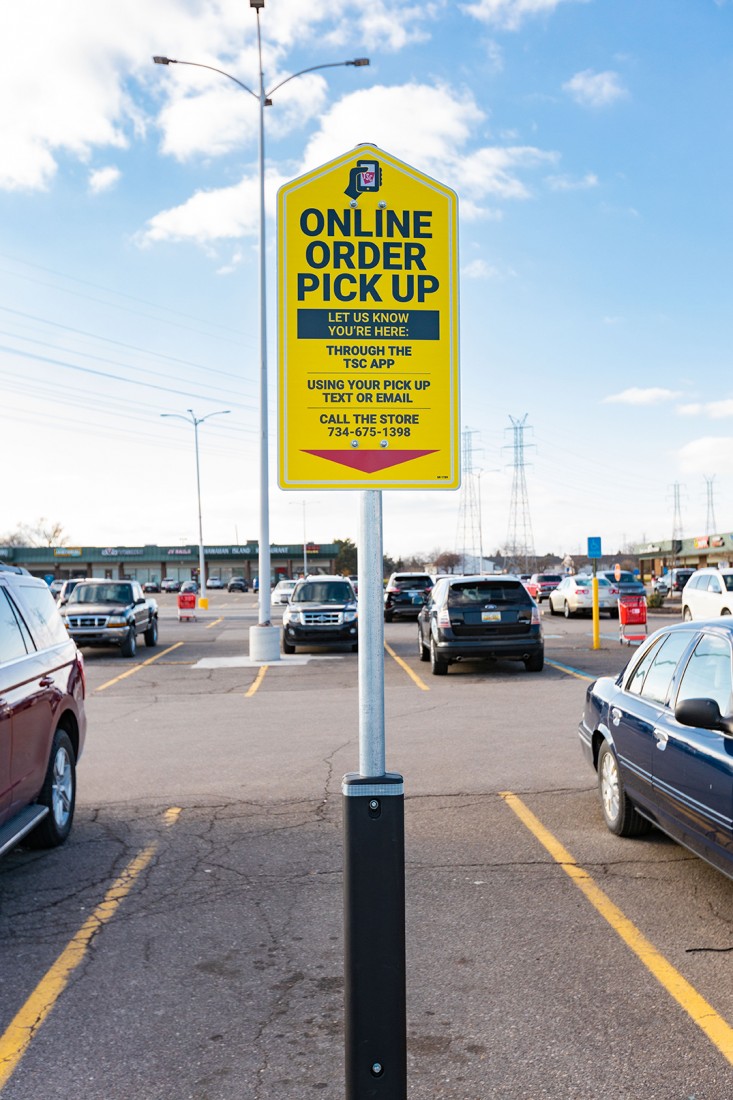 We Also Ensure Your Parking Lot and Property is
Safe and Accessible

in Other Ways

SP Consulting offers dual safety solutions for your business. We are able to add signs such as accessible parking to the bollards to make sure your business is compliant and up to date on safety codes while protecting your building at the same time.

In the era of covid, we are also able to secure the perimeter of your outdoor dining area by installing bollard fencing. Our fencing incorporates the same solid steel core with many fencing design options to fit the aesthetic of your business.

No matter what kind of crash protection you are in need of, SP Consulting has solutions for your business.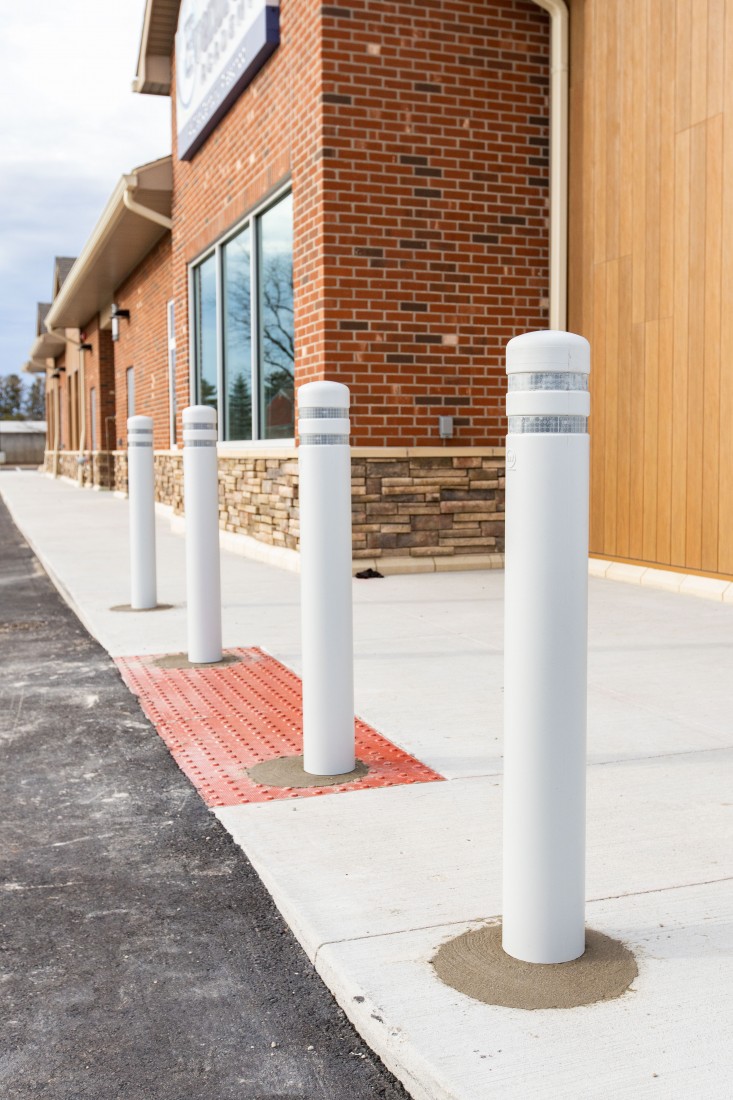 Serious Crash Protection
Installed Overnight
We offer free assessments for vehicle crash prevention and can assess the perimeter of your business by identifying high-risk crash areas such as nose-in parking lots, zero-grade areas (no curbs), and window and door areas that are all in need of protection. We take proper placement and planning seriously to make sure your business is fully protected from every angle. We work around your business hours and are able to complete bollard installations overnight to ensure your business experiences zero downtime. We have even installed as many as 40 bollards in one night for a business! As a result, we are one of the only companies that can literally say, "your business will be made safe overnight".
Request a Free Site Assessment Now
We Are Recognized for Our Excellence in Bollard Installation Across the US